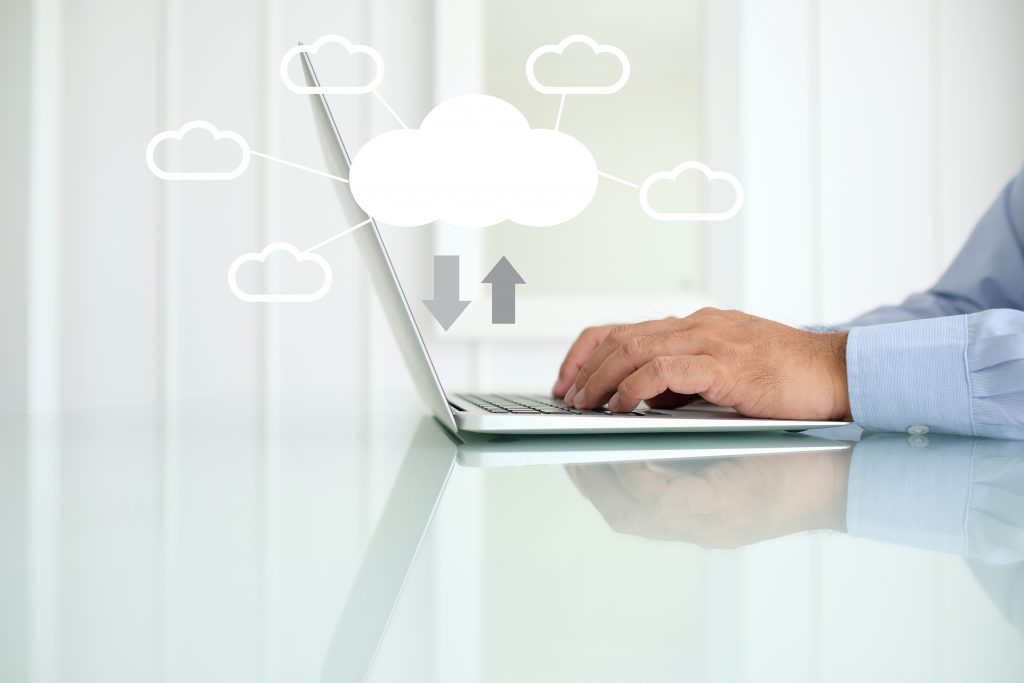 Virtual PCs have been around for a few years, but they haven't really taken off. That's destined to change due to two converging factors. 
One is that the pandemic completely changed the way we work. Most companies had to switch to remote teams at some point in 2020, and many are still planning to keep full and part-time remote employees in place even once the pandemic is over.
In 2021, the number of permanent remote workers around the world is expected to double.
The second factor is that Microsoft just came out with an easy-to-use cloud PC called Windows 365. It's marketed to SMBs and enterprises as the future of the hybrid workforce.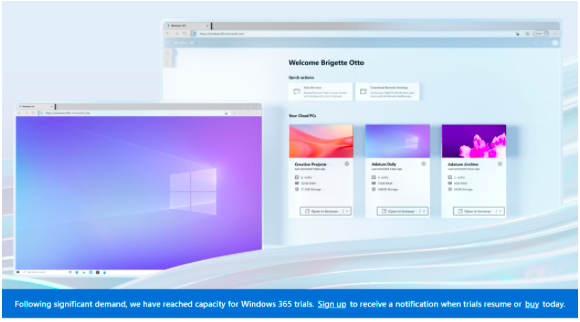 Is it time to switch to a cloud PC environment at your Rhode Island business? We'll go through some of the most frequently asked questions as well as things to consider when making a decision to switch.
Windows 365 Questions & Answers
How Do Users Access Windows 365?
Windows 365 is a cloud-based PC environment, which means that the things normally stored on your computer's hard drive are instead stored on a cloud server.
This would include things like:
The operating system (Windows 365 supports Windows 10 and the upcoming Windows 11)
Settings
Folders
Files
Applications
Because the PC environment is stored in the cloud, it's accessible from any device, even a tablet! This makes it very convenient because you don't need to have your programs, files, emails, etc. on one specific physical device. Instead, you can access them from any computer or mobile device.
Do Users Need to Be Online?
Yes, users do need to be online to access Windows 365. This is one important consideration when choosing to use a cloud environment for your work computers.
Of course, many business processes are already cloud-based, so this may not be much of a leap to also have the desktop environment in the cloud.
How Much Does Windows 365 Cost & What Are the Options?
Microsoft is currently offering three business plan options, each with variations of RAM and other processing attributes.
To put pricing in perspective with what you may pay for a physical computer, we'll indicate next to each option how much it would cost over four years, which is a typical business PC replacement cycle.
Windows 365 Business Plans:
Basic: $31/user/month (2 vCPU, 4GB RAM, 128GB storage) – 4-year cost: $1,488
Standard: $41/user/month (2 vCPU, 8GB RAM, 128GB storage) – 4-year cost: $1,968
Premium: $66/user/month (4 vCPU, 16GB RAM, 128GB storage) – 4-year cost: $3,168
Considerations of Switching to a Cloud PC Environment
Anywhere Availability for Hybrid Teams
The ability to access their PC from anywhere is a huge benefit for employees working remotely or those that travel. Companies don't need to worry about supplying two different desktops or issuing laptops that can be easily damaged during transit to part-time remote workers.
Wherever you go, your PC, files, settings, and applications are accessible, just like with other cloud applications. This could significantly improve productivity for hybrid teams.
Centralized PCs for Easier Management
Trying to manage and maintain computers that are spread out over multiple employee homes is a major challenge for businesses.
When companies issue Windows 365 PCs to their team, the actual computer environment is in the cloud and is fully manageable by your administrator. You can implement automated updates, deploy new software, and reduce the time it takes to maintain your entire PC desktop infrastructure.
Improved Endpoint Security
One worry that companies have when employees are working from home is endpoint security. Oftentimes, employees use personal computers when working from home, and those PCs might not be updated regularly or have a proper firewall or anti-malware protection.
Remote workers can cause companies to become victims of ransomware, account takeover, or another type of attack if the devices they are using aren't properly protected.
Companies maintain complete oversight of the security of each employee's cloud PC when using a Windows 365 environment. They can easily implement company-wide security policies across all devices. Offboarding an employee that leaves unexpectedly becomes as simple as changing the cloud PC password.
Strong Online Connections are Needed 
An important consideration before switching your team to cloud PCs is what type of internet connection they are using while working. If any remote employees have a slower connection, then using a cloud-based PC could slow them down.
The bandwidth needed to keep a smooth user experience with a Windows 365 computer is something you need to research before switching so you don't end up with lagging issues that hurt productivity.
Get Help Implementing an Effective Hybrid Team Environment
Your cloud infrastructure is vital to the effectiveness of your business operations. Onsite Techs of Rhode Island has cloud experts that can work with you to help you implement a productive and cost-efficient cloud infrastructure.  
Contact us today to schedule a consultation at 401-773-7766 or book a video call now.