OST specializes in a wide range of services, including tailored IT services and solutions for small and medium businesses and their owners in Rhode Island. We are committed to providing each and every one of our clients with high quality service and support. Our unique IT team is incredibly friendly and can help you every step of the way in growing your business. We expertly combine our services in order to provide you with customized help and support so you only get what you need and what you want. Our innovative approach starts with a thorough investigation of what your company needs to succeed so that we can ensure a perfect fit with you and our services.
Get a Free Consultation
Fill out the form below to get a free consultation and find out how we can make your technology hassle-free!
OST' clients benefit greatly when they choose to partner with us.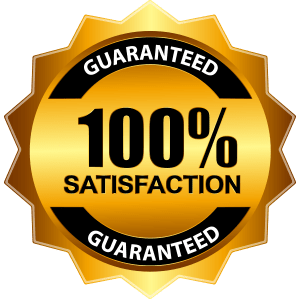 Not only will you have more energy and time to focus on your business while we handle your IT needs, but you'll experience happier and more productive employees, too.
Let us help you open the doors to more technology so you can rest easy that your network will always perform to your standards and that your company will be able to outperform its competitors with ease.
Sleep soundly tonight knowing that your electronic assets are optimized, maintained,  and protected – because ensuring your business' technology runs smoothly is our top priority. Michael Andersen
As a self-described early adopter, Michael Andersen has always had an interest and talent for technology. Growing up, he would build and set up computers and networks for family and friends. The son of small business owners, he has always had an entrepreneurial mindset and the knowledge that kindness, honesty, hard work and dedication pays off.
While Michael always dreamt of being a business owner like his father, standing at 7′ tall, he couldn't ignore that his first calling was basketball. He was recruited in his native Denmark and came to the Ocean State in 1993 to attend the University of Rhode Island and play basketball for Al Skinner. After a successful 4-years on the court and earning a Business Administration degree Michael went on to play basketball professionally in the European League.
Having been the person his father turned to for computer questions since his teens, Michael knew that keeping computer systems running smoothly was a pain point for small business owners. Basketball taught him the importance of teamwork and having the right people for the right position. He realized that small business owners needed a trustworthy IT professional they could rely on, so he put his IT problem-solving skills and inclination for helping people to work and started Onsite Techs (OST) formerly Fast-teks in 2010.
Over the years, Michael has designed many IT solutions for clients and offers affordable solutions that prevent problems and protect client's data, computers and networks and keep them running smoothly. OST has serviced over 3000 clients in Providence, Cranston, Warwick, East Greenwich, North Kingstown, Newport, Middletown, Narragansett, Jamestown and many other Rhode Island towns.
James Waterman II
Jim has been using, building, troubleshooting and repairing all types of computers since the late 1980's. Jim joined OST after a rewarding 40-year career with the Smithfield Fire Department. He uses his years of experience to help residential and business clients keep their computer systems running smoothly.
During his career with the Smithfield Fire Department, Jim's knack for technology led him to become responsible for the IT operations of the department and he helped usher in the use of technology as is evolved from the '90's to the 2000's. He ensured the protection and smooth operation of all Fire Department servers, desktop computers, laptops, mobile data terminals and external data storage devices. He maintained the critical VPN that connected the three fire houses utilizing Sonicwall hardware and ran the fire and EMS dispatch systems and business information databases. Jim was responsible for developing specifications for new and replacement hardware and software and integrating them into the existing network structure. After 5 years as the assistant, Jim was promoted to Network Manager in 2003, a position he held until his retirement from the department in 2016.
At 59 years young, Jim and his wife keep themselves busy with 6 children ranging in ages from 38 to 24, and 6 grandchildren.
Nina Maxwell
Our Office Manager Nina brings with her a diverse background in design, hospitality, and business administration.  Following her graduation form RISD, Nina spent almost a decade travelling the world as a yachting industry professional.  She returned to her native Rhode Island in 2009 where she ran a food business based in Providence. Her interest in tech was born during this time. After 6 years in Providence, Nina decided to move her young family to southern RI where she currently resides. She joined the team at OST in 2019. When she is not helping to run our office, Nina loves painting yoga and spending time outdoors.
Simon Bravo
Our newest team member, Simon, joined OST in the summer of 2021 as our Calibration Administrator. Simon has always enjoyed technology; If you need help with servers, computers or anything related to your tech, he will fix it!  Simon recently completed training as an electronic engineer, and he is passionate about learning new things every day.  In his free time Simon also enjoys watching soccer, building robots, swimming, and listening to music.