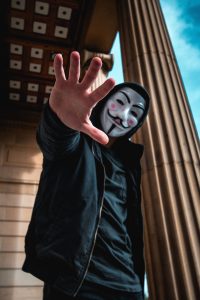 No matter what size your law firm is, your risk from cyber-attacks is significant. You store volumes of confidential data about your firm, your employees, and your clients, and all that data is a prime target for hackers. In 2018, nearly 80% of law firms experienced phishing attacks, according to security research firm Osterman Research. Law firms lose on average, $4.62 million dollars in a data breach.
To help attorneys understand their obligations to protect confidential data, the American Bar Association published Formal Opinion 483, Lawyers' Obligations After an Electronic Data Breach or Cyberattack. This compliments the Formal Opinion 477R, which provides guidance on the steps law firms must take to protect confidential client data when communicating over the Internet.
But, if your law practice is like most in the United States, you have less than 10 employees. You probably don't have the budget for a full-time IT person, much less someone on staff who has the knowledge and skills to ensure that all your users, devices, and client data are protected. In a work from everywhere world, with so many of your business apps in the cloud and staff that need to work in the office, from the courthouse, from home or on the go, protecting all that data can be a challenge.
You need a partner that can advise you on all aspects of securing your business against cyber threats and ensuring compliance with the ABA guidance and your cyber risk insurance policies. We have helped law firms like yours securely connect and protect all the people, devices, and endpoints in their organization. If you are connected, you are protected. It is that simple and fast.
If you would like to learn how our security and networking platform, can help you connect and protect all your most sensitive data, let's talk.